Black Press
With more than 150 titles in print and online, Black Press is the largest independently owned newspaper company in Canada. They're also a proud partner of the Victoria HarbourCats. Black Press is the sponsor of the Baseball Card Night, and Black Press carriers will be featured at one special game.
Times Colonist
Be sure to stay up-to-date on the HarbourCats by purchasing your copy of the Times Colonist. A proud media sponsor since the start of HarbourCats baseball.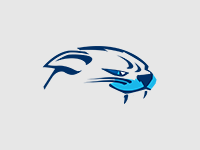 Ted Balderson
The Local
With great food and friendly service, The Local provides a welcoming atmosphere in downtown Victoria and is proud to be apart of the HarbourCats season.
Irrigo
Wallace Driving School
Picking tickets up at the ball park? Pay a visit to the Wallace Driving School Will Call desk at the corner of Vancouver and Caledonia to pick up your tickets. Wallace Driving School is the presenting sponsor of our season-ending fireworks show on August 6.  Mention the HarbourCats when you register for lessons at Wallace Driving School and get a free ticket (250-38-DRIVE)!
Castle Building Centres
Mike Geric Construction
Since 1968 Mike Geric Construction has been committed to supporting and growing our communities as we've evolved into a thriving development company with projects throughout Greater Victoria.
We're proud to live in this community, to be part of the success of so many educational and community initiatives and to support our Victoria Harbourcats!
For more information on Mike Geric Construction please visit www.GericConstruction.ca