West Shore U-Lock Mini Storage
Are you searching for a self storage unit for rent in Victoria, BC? WestShore U-Lock Mini Storage is here to help. We offer storage units for rent in Victoria and the West Shore, including View Royal, Colwood, Langford and Sooke. Our facility is ideal for residents and businesses near Island Highway.
1550's Pub Style Restaurant
A friendly neighbourhood pub and restaurant with some of the best chicken wings in town! Children and minors are always welcome at all times of the day! Shelbourne and Cedar Hill Cross Road area.
Urban Smiles Victoria
At Urban Smiles Victoria, your Victoria dentist smile partner, our philosophy is to exceed our patients expectations by providing health services in a positive atmosphere where patients feel respected and valued.  We offer a spa-quality environment, as well as hospitality-style service to keep our patients comfortable during their visit. Our goal is to ensure that our patients are well taken care of and that their visit leaves them looking and feeling rejuvenated.
Cooper Pacific Mortgage
At Cooper Pacific, investors benefit from our experience and expertise in real estate investing. In addition to a Management Team that has an average of 25 years of real estate related experience, Cooper Pacific boasts a Board of Directors that is made up of successful, trusted and respected business leaders who have over half a century of combined real estate, development and construction experience.
Wilson's Mini-Donuts
What an addition!  Miniature bites of pure deliciousness! These mini-donuts aren't eaten as much as they are inhaled. One of the more popular food vendors at HarbourCats games!
Tesseract
Specializing in new as well as refurbished desktop and laptop computers, Tesseract Computers is proud to sponsor the Victoria HarbourCats and be the official IT company of the HarbourCats. 
Speedy Auto Service
When our HarbourCats branded Hummer and Smart Car need servicing, you can be sure to find them at Speedy Auto Service on Blanshard.  Speedy Auto Service Victoria has built a solid reputation in vehicle repair and maintenance, consistently keeping pace with an ever changing industry. Although the company has grown in size and joins Canada's largest aftermarket network, it still maintains a family atmosphere. We are proud to offer our customers the "At Speedy you're a Somebody" customer experience, quality parts, and our Speedy Auto Service guarantee to ensure your peace of mind.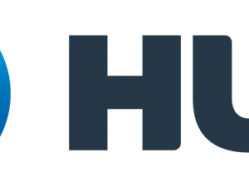 HUB INTERNATIONAL
HUB International is the Official Insurance Provider of the Victoria HarbourCats.  For all your insurance needs, visit https://www.hubinternational.com/
Select Your Tickets
Our new ticketing partner for 2020 and beyond, Select Your Tickets s well known to most Victorian's as the ticketing provider of the Victoria Royals and the Save-on-Foods Memorial Centre.   Fans can now easily order tickets on-line from our new and improved on-line system at www.harbourcats.com/tickets
IG Wealth Management
Providing investment and retirement solutions and advice to Canadians since 1926. Formerly Investors Group.
BC Lotteries Corporation
We're proud to be part of almost every sphere of life in B.C. From fun and great prizes, to rewarding jobs and community funding, the benefits of our business come full circle. We operate lottery, casino, bingo and online gambling on behalf of the Province and we take care to balance the fun and fair so that our games are as secure as they are entertaining.
Eagle Wing Tours
Eagle Wing Tours is a locally owned and family operated Whale & Wildlife Watching company voted #1 since 2007 on TripAdvisor located in Victoria, British Columbia, Canada! Experience the best Victoria Whale Watching & Wildlife adventure with Eagle Wing Tours, see Vancouver Island from our safe, high-performance, luxury boats.
The Churchill
CRAFT BEER, COCKTAILS, WHISKEY & WINE—IT'S THAT SIMPLE.
The Churchill takes pride in offering a select variety of nature's finest friends of the fermented and distilled persuasion. Why? Because you've earned it.
Island Savings
The bank of choice of the Victoria HarbourCats!
Today Island Savings is part of First West Credit Union, one of Canada's strongest and most innovative cooperative financial institutions. We're obsessed with one core purpose: to simplify lives, helping our members and communities thrive.  As a credit union, our profits go back to you. That's how we're able to offer free personal chequing with no strings attached, with free Interac e-Transfer®, low-fee business accounts, better mortgage rates and higher rates on your deposits.
Sussex Insurance
Sussex Insurance has been providing comprehensive and efficient insurance services to meet your needs since 1976.   Sussex Insurance is a franchise network and today operates 53 offices throughout BC, with locations inside The Real Canadian Superstore, Walmart, T&T Stores, and Save On Foods.