Level Ground Trading
Grab a game day program for your chance to win a bag of Level Ground Coffee during the Level Ground "Ground Out of the Game. From small-scale farmers to small-batch roasting on Vancouver Island, this coffee is handled intentionally on every step of its journey. The result? An incredible cup of coffee.
Castle Building Centres
Since 1963, builders, contractors and consumers have been relying on Castle as their building supply partner. Whether you're looking for lumber, building materials, hardware or advice, hundreds of Castle dealers across Canada are trusted to deliver quality products and value.  We are Victoria's one-stop lumber and hardware supply shops! Learn more about our Cook Street location and our Bay Street location along with our community involvement.
Fuel Supplements
We deliver exceptional supplements and nutrition products that exceed our customer expectations. By demanding truth in labeling, you can trust that our products are both safe and effective. Our commitment to quality extends beyond our products and into our customer service. Staff members are educated on all products, ensuring customers get exactly what they need.
The Local
With great food and friendly service, The Local provides a welcoming atmosphere at the foot of Bastion Square in downtown Victoria and is proud to be a part of the HarbourCats season. Join them on the sunniest patio in the city for great food and beverage options!
Commissionaires
Commissionaires is Canada's premier security company, offering a unique combination of integrity, experience and innovation. For more than 90 years, Commissionaires has protected people and property across Canada in the private and public sectors.
Canadian Blood Services
Canadian Blood Services is a non-profit charitable organization that is independent from the Canadian government. The Canadian Blood Services was established as Canada's blood authority in all provinces and territories except for Quebec in 1998.
Coca-Cola
The HarbourCats and the City of Victoria are pleased to offer Coca-Cola products at all concessions and food trucks at Wilson's Group Stadium at Royal Athletic Park.  Things DO go better with Coke! Especially baseball!
End of the Roll
A proud sponsor of the HarbourCats 50-50 tickets, End Of The Roll has grown to over 50 locations across Canada with each one providing exceptional value on the latest flooring choices. Our staff will take the time to know you and understand what flooring styles will suit your lifestyle. Whether you are a homeowner, builder, or contractor, our dedicated staff can help you with your flooring considerations.
TRB Construction
Troy Birtwistle is not only one of our HarbourCats coaches, but he is responsible for many of the improvements seen around Wilson's Group Stadium, including the construction of our Diamond Club Seating area and the installation of the Strathcona Rooftop Third Base Party Deck.  Call on Troy and TRB for any of your general contracting needs!
Times Colonist
Be sure to stay up-to-date on the HarbourCats by purchasing your copy of the Times Colonist. A proud media sponsor since the start of HarbourCats baseball.
CTV News Vancouver Island
A member of the Bell Media Group, providing news, entertainment and a variety of programming to the Greater Victoria region and all of Vancouver Island.
Black Press
With more than 150 titles in print and online, Black Press is the largest independently owned newspaper company in Canada. They're also a proud partner of the Victoria HarbourCats. Black Press is the sponsor of the Baseball Card Night, and Black Press carriers will be featured at one special game.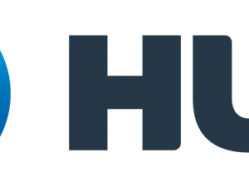 HUB INTERNATIONAL
HUB International is the Official Insurance Provider of the Victoria HarbourCats.  For all your insurance needs, visit https://www.hubinternational.com/
Wilson's Mini-Donuts
What an addition!  Miniature bites of pure deliciousness! These mini-donuts aren't eaten as much as they are inhaled. One of the more popular food vendors at HarbourCats games!