Times Colonist
Be sure to stay up-to-date on the HarbourCats by purchasing your copy of the Times Colonist. A proud media sponsor since the start of HarbourCats baseball.
Crispy Fish N Chips
Hotel Rialto
Hotel Rialto is a small boutique style property located in the heart of beautiful downtown Victoria.  The hotel is located in one of Victoria's most cherished heritage buildings originally built in 1911. The entire property has been fully renovated to a high standard welcoming guests with Italian fresco walls and richly adorned with hardwood and marble.
Freedom 55 Financial
Located on 1675 Douglas Street, Freedom 55 Financial and their financial security advisors can help make sure you make the right decisions about insurance and investment products to address immediate and specific needs. The HarbourCats are pleased to have Freedom 55 Financial as a major part of the 2016 sponsorship team.
Maxxam Insurance
Maxxam Insurance, the Official Auto Insurance Providers of the Victoria HarbourCats, has insured the 'CatMobile since 2013!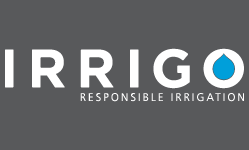 Irrigo
Pemberton Holmes
With over 250 realtors specializing in commercial and residential real estate, Pemberton Holmes provides quality service to home buyers and sellers and allows them to slide in safely. Watch for their signature ad on our video scoreboard this season.
Drive Smart BC
An official sponsor of the HarbourCats, Drive Smart BC is a leader in helping promote road safety, traffic laws and defensive driving.