Vancouver Island Health Authority
Tobacco use is one of the single largest threats to the health of individuals and communities in the Island Health region. If you or someone you know needs help to quit or to access tobacco cessation products click here to find out more. All forms of tobacco, including chewing tobacco and vapour from e-cigarettes have no place in our space.
Drive Smart BC
An official sponsor of the HarbourCats, Drive Smart BC is a leader in helping promote road safety, traffic laws and defensive driving.
Used.ca
Used.ca is a free, family-friendly classifieds site committed to keeping useful materials out of landfills and locals in Victoria connected. Each item bought and sold through Used.ca has a unique story and every connection between users creates a new chapter. The Victoria HarbourCats are very excited to partner with Used.ca to bring our fans plenty of purple fun at Royal Athletic Park again this summer.
Black Press
With more than 150 titles in print and online, Black Press is the largest independently owned newspaper company in Canada. They're also a proud partner of the Victoria HarbourCats. Black Press is the sponsor of the Baseball Card Night, and Black Press carriers will be featured at one special game.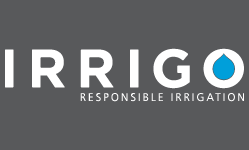 Irrigo
Wilson's Donuts