News
Sperling joins HarbourCats
By Chris December 07, 2018 10:50am
Former B.C. Lions, Victoria Shamrocks front office member thinking warm, summer thoughts
December 7, 2018
VICTORIA, B.C. — Before Jason Sperling fell in love with football, or lacrosse, he was deep into the game that captures the essence of summer — baseball.
Sperling, an Edmonton native who has been involved in many areas of the Victoria sports scene, has joined the Victoria HarbourCats and will be heavily involved in the season ticket drive for the 2019 West Coast League season — the seventh campaign in the history of the HarbourCats – which begins with pre-season games on Saturday June 1 and the home opener against the defending WCL champion Corvallis Knights on Friday June 7.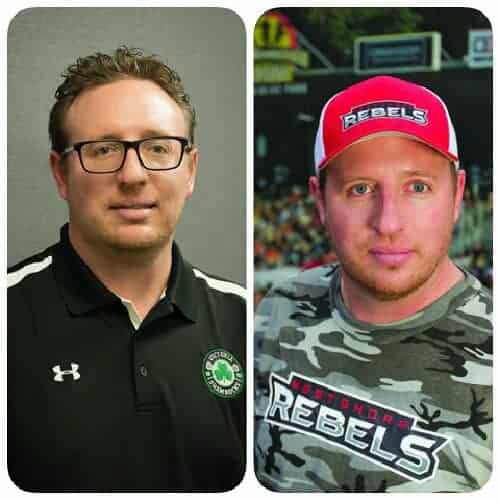 "We're pleased to have Jason as part of our team, working to help us grow our league-leading crowds to new heights," said Christian Stewart, Assistant General Manager, Ticketing and Media of the HarbourCats. "The additions that have been made to Wilson's Group Stadium at RAP over the last four years provide great options for fans who like the full season of baseball and the experience of being at a HarbourCats game."
Most recently, Sperling was in the ticketing department with the B.C. Lions of the Canadian Football League, following a successful tenure leading the Victoria Shamrocks of the Western Lacrosse Association.
Sperling has launched Vancouver Island Sports Marketing Solutions, and will focus on season ticket sales for the HarbourCats.
"My father Wayne was heavily involved in baseball at many levels in the Edmonton area, especially Little League, and instilled a love of the game in me," said Sperling. "He was very influential in the game. He passed away recently, but I know he'd be happy to see me now involved with the HarbourCats."
For more info, contact:
Jason Sperling,  jasonsperling@harbourcats.com, 778-677-8259, and through  www.visms.ca
Christian Stewart,  chris@harbourcats.com, and 778-265-0327
2019 SEASON TICKETS, SINGLE GAME TICKETS and 10-GAME FLEX PACKS NOW ON SALE!
2019 Season Tickets, Single Game tickets and 10-game Flex Packs are now on sale!  Lock your seats in soon before single-game tickets go on sale later this month!
2019 Season Ticket Pricing
(includes 27 league games, all exhibition games, first right of refusal on purchase of playoff tickets)
General Admission – $350
Premium Reserved (Sections 6-9 and 11-12 along baselines) – $450
Grandstand Reserved (Section 10 behind home plate Row E to N) – $500
Campbell Real Estate Club Seats (Section 10 Rows A-D) – $650
Diamond Club (Field Level) – $725 (Limited Availability)
2019 10-game Flex Packs are also on sale at the same prices as 2018 – $120 for 10 General Admission vouchers and $175 for 10 Premium Reserved Vouchers.
To order season tickets or 10-game flex packs, drop in to the office at 1814 Vancouver Street (open 10 AM to 5 PM Monday thru Friday), or give us a call at 778-265-0327.  You can also e-mail Christian J. Stewart, our Assistant General Manager, Ticketing and Media at chris@harbourcats.com.
SINGLE GAME TICKETS can now be ordered on-line at http://harbourcats.ticketrocket.co or by dropping in to the HarbourCats offices.
OFF-SEASON OFFICE HOURS
Our off-season office hours at 1814 Vancouver Street are now 10:00 am to 5:00 pm Monday through Friday. We are closed (or by appointment only) on Saturday and Sunday.
What to Read Next