Event Navigation
Home Game - RAP
Victoria Mavericks W 5-4
Saturday Jul 28, 2018 - 01:00 pm
BASEBALL CANADA SENIOR MEN'S NATIONALS PREVIEW FOLLOWED BY POST-GAME CONCERT WITH CHILLIWACK!
The local Victoria Mavericks Senior Men's selects come to town to do battle in the first of a two-game set with the HarbourCats. The Mavericks will be the host team at the 2018 Baseball Canada Senior Men's National Championship hosted here at Royal Athletic Park August 22-26, 2018, so this is a great chance to get a sneak-peek at what promises to be some great baseball!
The game will also be followed by a post-game concert with the well-known Canadian rock band Chilliwack!  Special ticketing will be in place for this game that will include a two-for-one concert and baseball game ticket at various pricing levels.  Call the office or drop in for details or to order, or get  tickets on-line at the link noted.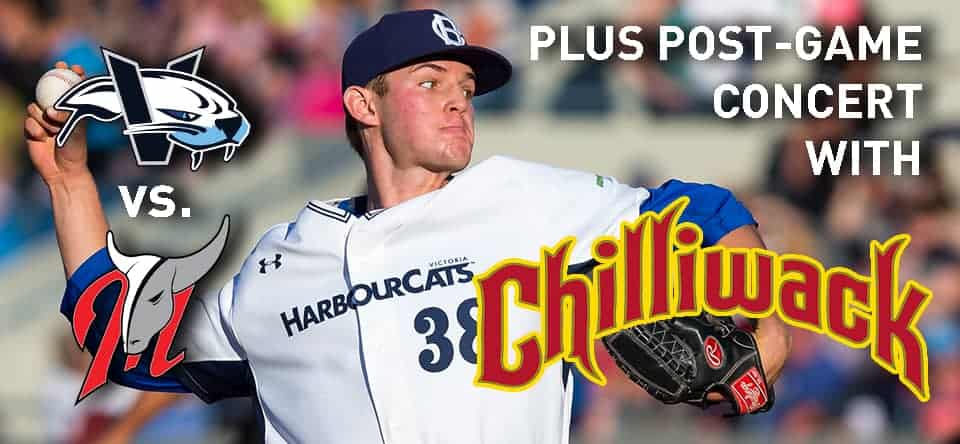 Event Navigation